It's not often I find myself yelling about a series and shoving it into everyone I know hands. But here I am with Three Dark Crowns. It happens sometimes, but seriously I'm not the kind of reader to think anybody and everybody could enjoy a series I loved.

This is me every time I convince someone to read this book. And now I'm going to convince you to join me. Just substitute the newspaper for a book. Also, I reenacted a very clumsy person as I walked and read the ARC my library friend sent me. My face + book = running into walls being worth it.
So, my friends, my dear friends kept talking about this book. I thought "huh that synopsis is pretty interesting" and I guess I'll read it since the book is on sale. So I'm not going to spoil this book for you or even really expose any of the dang plot because you can go read that on another site. I'm gonna tell you why this book is amazing.
 This is not your normal sisters battling it out and each book results in well the expected. This isn't even your normal epic fantasy battle. If you can turn it over and flip it around make it all crazy then Blake does that with this story.
You will root for almost all the female characters in this book and disregard the men. Seriously they kinda suck, but somehow you find a way to like almost all the Queens.
You want flawed characters? Well, meet your Queens they are all flawed in human ways. Hell, every single character in this book and series didn't surprise me at least once.
Each book ends with a cliffhanger, but not the kind that destroys you. The kind that makes you want to reread the book and suss out the bits you missed. That means you get the next book and devour it. Get a little sad it's over.
This book destroys your feelings. It sounds awful, but it's in the best way. Honestly, I've never gone through such a cycle of emotions in one book recently. It's like listening to Hamilton but the whole thing and not skipping the second act because of feelings.
I can't pick a favorite Queen. I think I know my least favorite, but my friends have kind of convinced I don't hate her? So thanks? I mean seriously they all have redeeming qualities. I know what I'm rooting for with this whole series though. I can't tell you though it would be a spoiler.
Go forth and read this series! You won't regret it. It's refreshing in the YA Epic Fantasy or whatever you want to call it category. I've already pre-ordered the novella (so not my normal thing) and am on edge for book 3. Check out Three Dark Crowns on Amazon or Goodreads.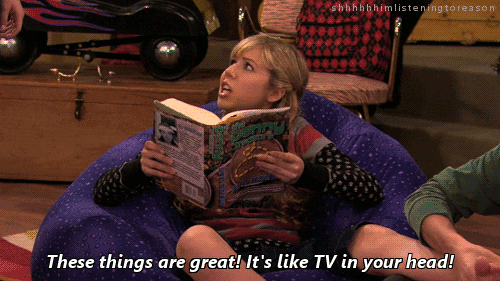 This book series really is TV in your head.  Except this is way better and trust me I love TV.